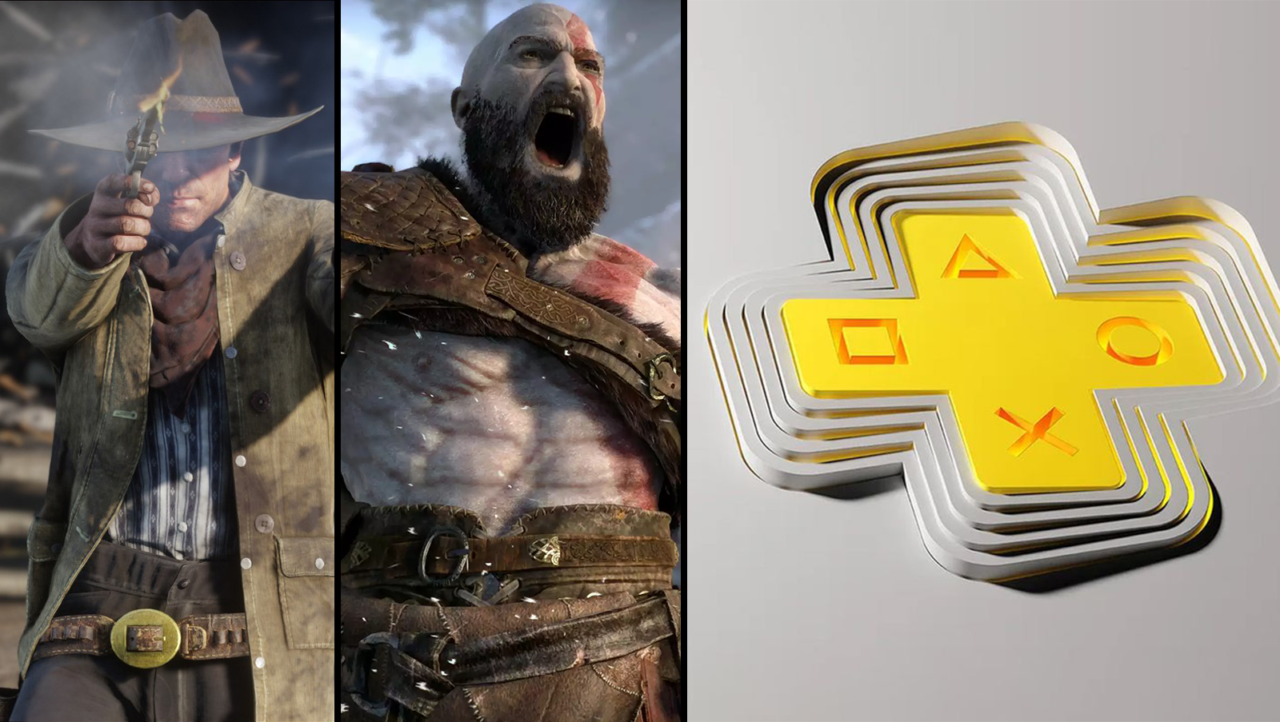 Nekome je bilo jako dosadno ili samo ima jako veliko srce, jer izvući ocjene za skoro 400 PlayStation Plus Extra naslova sigurno nije bio jednostavan posao. Ali hvala mu na tome.
Tekst se nastavlja ispod oglasa
Tog nezahvalnog zadatka primio se Redditor u/threecatsstaring te je, kako i priliči, Knack stavio na sam vrh s ocjenom 100. Naravno, radi se o šali te je na prvom mjestu zapravo Red Dead Redemption 2 s prosječnom ocjenom 97. Prati ga još šest naslova s ocjenom iznad 90, a to su God of War, Bloodborne. Uncharted 4, Demon's Souls, Celeste i Shadow of the Colossus.
Sortirana lista bi vam od srijede 22. 6., kada novi PS+ stiže u Hrvatsku, trebala olakšati izbor sljedeće igre te ujedno pomoći izbjegnuti naslove koji paraju oči i dušu poput Cartoon Network: Battle Crashers (21) ili Fluster Clucka (37).
ffa anketa
Hoćete li se pretplatiti na neki od tri razreda PlayStation Plusa?
Da, hoću (ostat ću) na Essential (sadašnji PS+) 31%
Ne 27%
Da, hoću na Extra 25%
Da, hoću na Deluxe/Premium 17%
Međutim, ne možemo reći da tu ima baš previše jako loših naslova. Od njih skoro 400, samo ih 60-ak ima ocjenu manju od 65, a onda se i među njima može pronaći zabavnih naslova poput Absolvera, oba Crewa, Friday the 13th, Fallouta 76, Saints Rowa, Destruction AllStarsa i drugih.
Ispod pronađite sve naslove s prosječnom ocjenom većom od 80, a čitavu listu ovdje.
Red Dead Redemption 2: 97
GOD OF WAR: 94
Bloodborne: 92
Uncharted 4: A Thief's End: 93
DEMON'S SOULS: 92
Celeste: 91
Shadow of the Colossus: 91
Rez Infinite: 89
Batman: Arkham Knight: 87
Dead Cells: 87
Fallout 4: 87
Final Fantasy VII: 87
Frostpunk: Console Edition: 87
GHOST OF TSUSHIMA: DIRECTOR'S CUT (PS5): 87
Injustice 2: 87
Kingdom: New Lands: 87
Marvel's Spider-Man: 87
TowerFall Ascension: 87
XCOM 2: 87
Final Fantasy XII The Zodiac Age: 86
RETURNAL: 86
Control: Ultimate Edition (PS5): 85
DEATH STRANDING: DIRECTOR'S CUT: 85
DOOM: 85
Far Cry 4: 85
Final Fantasy IX: 85
Hollow Knight: Voidheart Edition: 85
MARVELS SPIDER-MAN MILES MORALES (PS5): 85
Nioh: 85
Pillars of Eternity: Complete Edition: 85
South Park: The Stick of Truth: 85
Ys VIII: Lacrimosa of DANA: 85
Horizon Zero Dawn Complete Edition: 84 (taken from PC review)
Assassin's Creed Valhalla (PS5): 84
Bad North: 84
Chicken Police: 84
Final Fantasy X/X-2 HD Remaster: 84
MARVELS SPIDER-MAN MILES MORALES (PS4): 84
Oddworld: New 'n' Tasty: 84
RESOGUN: 84
Soulcalibur VI: 84
Uncharted: The Lost Legacy: 84
Bloodstained: Ritual of the Night: 83
Chess Ultra: 83
ConnecTank: 83
Kingdom Two Crowns: 83
Terraria: 83
Astebreed: 82
Child of Light: 82
DEATH STRANDING: 82
Desperados III:: 82
Enter the Gungeon:: 82
Ghost of a Tale: 82
Mortal Kombat 11 (PS4): 82
Outer Wilds: 82
THE LAST GUARDIAN: 82
The Messenger: 82
Wreckfest (PS4): 82
Ashen*: 81
AVICII Invector: 81
Brothers: A Tale of Two Sons: 81
Cities: Skylines: 81
Minit: 81
Moonlighter: 81
Overcooked! 2: 81
Tearaway Unfolded: 81
The Vanishing of Ethan Carter: 81
The Artful Escape (PS5): 81
Trackmania Turbo: 81
Warhammer: Vermintide 2: 81
Marvel's Guardians of the Galaxy (PS5): 80
Aragami: 80
Assassin's Creed Valhalla (PS4): 80
Assetto Corsa Competizione (PS5): 80
Children of Morta: 80
Clouds & Sheep 2: 80
DISGAEA 5: ALLIANCE OF VENGEANCE: 80
Final Fantasy VIII Remastered: 80
Giana Sisters: Twisted Dreams – Director's Cut: 80
Gravity Rush 2: 80
inFAMOUS Second Son: 80
Marvel's Guardians of the Galaxy (PS5): 80
Prison Architect: 80
Spitlings: 80
Tetris Effect: Connected: 80
Through the Darkest of Times: 80
Tom Clancy's The Division: 80
Trine 4: The Nightmare Prince: 80
Ys IX: Monstrum Nox: 80